Trails around Annecy

Lake and Mountains

The line-up includes the most beautiful heritage sites of Haute-Savoie. Stroll along the winding streets lined with arcades, the flower bordered sunny canals and the fortified gates of the old quarters of Annecy city, frequently and quite appropriately referred to as the "Savoyard Venice". Medieval castle, residence of the counts of Geneva and Dukes of Genevois-Nemours, Palais de l'Isle, the Visitation basilica, will amaze you. Also in the area, our guides will be delighted to introduce you to the Chartreuse d'Aillon, Hautecombe Abbey (home to the Cistercian and later, Benedictine orders, a Gothic masterpiece where more than 40 princes of the House of Savoy are buried), the medieval fortified village of Yvoire, on the shores of Lake Geneva, the little train in Chamonix, the authentic mountain villages of la Clusaz, Saint Jean de Sixt and Manigod and last but not least, the city of Geneva…
Also on the list of places to visit, you will find Bourget Lake (France's largest natural lake), the Valley of Thônes where you can discover the artisanal cheese production, Reblochon in particular. In the heart of the country, visit fruit merchants, wood turners and cheese makers. Take in some of the more spectacular landscapes, visit the Gorges du Fier, the Abime suspension bridge, and cruise along the lake of Annecy… Welcome to Haute Savoie! Each tour program is designed to suit your interests and naturally depends on the duration of your stay.
« The Magic of Water » Excursion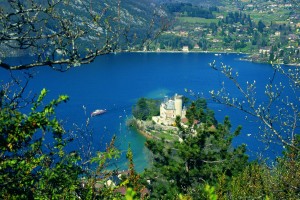 A two-day tour will introduce you to the exceptional heritage that water can offer, between the Gorges du Fier and the blue Lake Annecy. The Gorges du Fier is one of the major heritage sites of Haute Savoie. 10km (6 miles) from Annecy, this natural site is one of the grandest phenomena of erosion by water. The gorges can be visited by following a 250-meter suspension footbridge, 25 meters above the gushing river. Around each bend you will discover a new and unique décor, sunlight and shade together form bizarre portraits on the rock face, and giants' cauldrons, formed by erosion over centuries. The excursion also includes the 'sea of rocks', a vast maze of cracked blocks that the river Fier flows through. These magical sites throughout the centuries have left their marks in legends and fables, such as the Legend of the Lapiaz Dragon, the young page and Diane de Montrottier. Sit back and enjoy the mesmerizing movement of the waters of Lake Annecy, and embark on one of the fleet of five boats of the Compagnie des Bateaux (La Belle Etoile, Le Savoie, l'Allobroge, le Cygne and the MS Libellule), and enjoy the beautiful lake and mountain landscapes. A guided cruise takes an hour.
Finally, soak up some of the beautiful Venetian atmosphere in our restaurant "La Mamma" and savor some delicious regional flavors. The package includes:
– a pre-dinner drink
– one night bed and breakfast in a double-room
– 1 meal (lunch or dinner, drinks are not included)
– entrance to the Gorges du Fier site
– a one-hour cruise on the Lake of Annecy